There is beauty and then there are things that add to the beauty of a place or thing. That's exactly what happens when it starts raining here in the city if Junagadh. It adds to the scenic view of the city and glorifies it to the new level.
Junagadh is one of the most underrated destinations among the tourists. I feel the monsoon in this is city is one of the best I have ever witnessed. The city turns glorious with lush green mountains and White-grey clouds covering or making their way through the mountains. It's one of the most incredible views to watch.
The view across the town makes some places even prettier to watch during this particular season. Imagine the sound of a waterfall amidst the lush green forests. Well that's Jatashankar for you. The place is full of scenic beauty written all over it. A giant waterfall and trees across it makes the place worth visiting. Other places like LalDhori, Taleti, Bhavnath Temple, etc also add to the beauty of it.
But the most recent addition to this beauty is the newly constructed Ropeway at the Girnar Mountain. If you ever felt like touching the clouds or feeling them close to you, then Girnar Ropeway is a Must visit place for you. With the clouds playing hide & seek with the mountain, the ropeway feels like a gateway to heaven. Also the view from the top of the mountain where you see yourself above the clouds, you feel mesmerized and blessed. This view is nothing but spectacular to witness.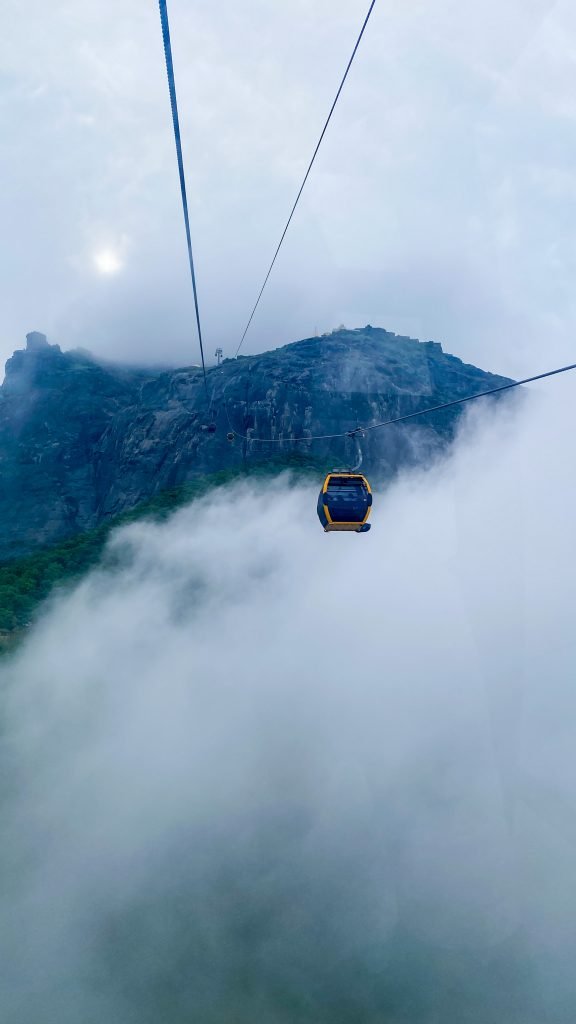 Now imagine waking up in this spacious room sipping your regular tea with the view of Mt. Girnar and the city right from your Room Balcony. Well, guess what, all this is possible at Raivat Inn's gracious rooms. The hotel is well facilitated with amenities like Free WIFI for guests, Air-conditioned rooms, Free basement parking for guests to keep their vehicle safe and secure, 24 hours on CCTV camera, well-communicated Reception area, Bell Boy Services along with Contact less Check-ins. All these services are available to its guests at a very affordable price, keeping in mind the need of the hour.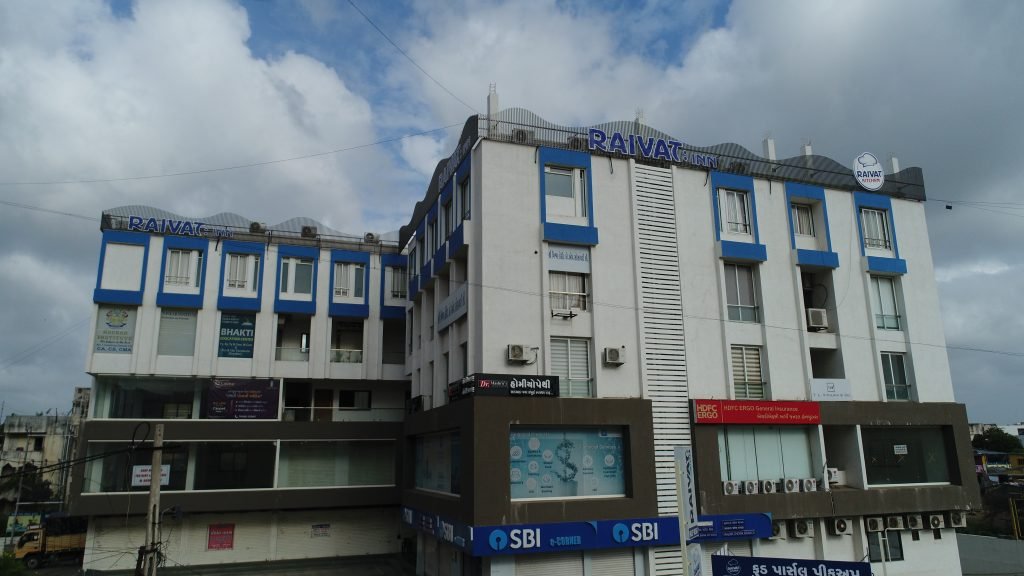 Not bragging but consider yourself blessed if you get a chance to witness an incredible monsoon in the city of Junagadh with an even more incredible stay.